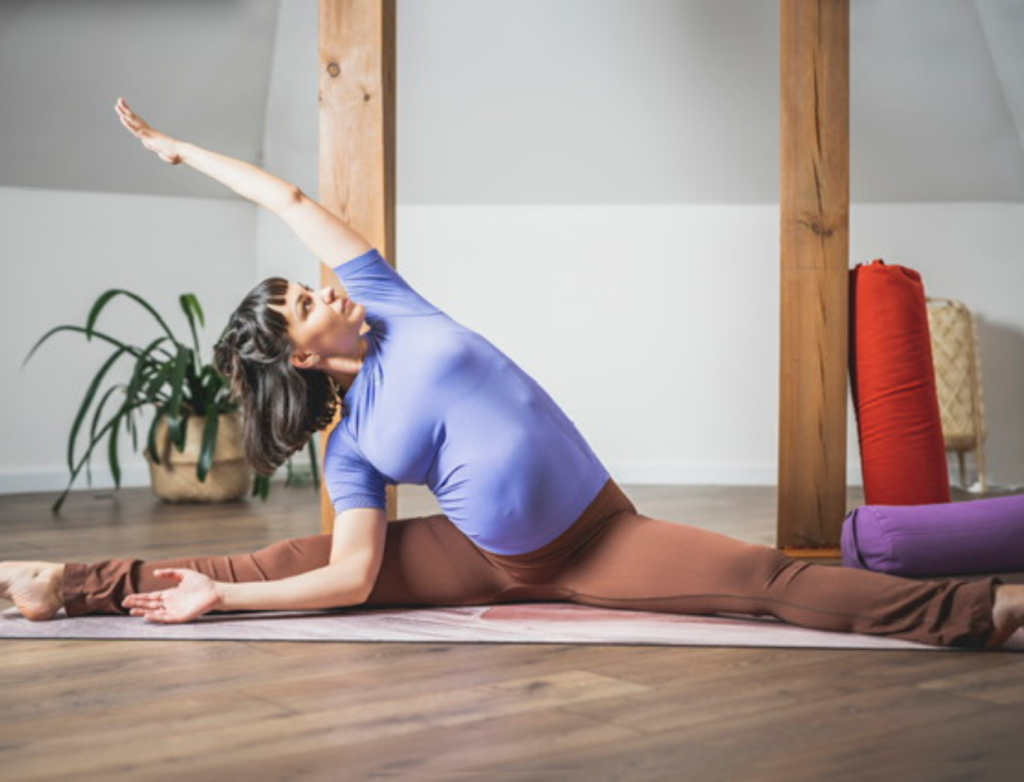 Joga w ciąży i po ciąży 5 h

Nauczycielki: Ada Suska Wera Radzimowska – Mejer
Daty spotkań na żywo: 11-12 marca 2023, sobota-niedziela 10:00-12:30
Zdarzyło ci się że kobieta przyszła do Ciebie po raz pierwszy na zajęcia i oświadczyła, że jest w ciąży? Ciekawe dlaczego właśnie wtedy, część kobiet myśli o jodze. Szczęśliwie że myśli o jodze, bo niezależnie od powodów dla których przyszła w trakcie ciąży praktyka jogi ma szczególne znaczenie dla przyszłej mamy i dziecka. Wyciszenie bodźców zewnętrznych i koncentracja na sobie oraz dziecku, pozwala przyszłej mamie zauważyć subtelniejsze sygnały ciała. Świadomość co i dlaczego się dzieje, pozwala na spokojniejsze przeżycie tego wyjątkowego czasu. Nikt nie zaprzeczy, że szczęśliwa mama, to szczęśliwe dziecko. Umiejętność radzenia sobie ze stresem, dzieci uczą się od rodziców.
Pamiętajmy, że dziecko funkcjonuje w aurze mamy aż do 3 roku życia, kiedy to stopniowo uzyskuje świadomość odrębności fizycznej, a dużo później psychicznej. Na kursie dowiesz się również w jaki sposób chronić ciało przed nadmierną eksploatacją (szczególnie kiedy kobieta jest mocno usportowiona). Dowiesz się również jak stopniowo wracać do aktywności po porodzie, tak aby budować siłę bez kontuzji.
Kurs jest certyfikowany przez naszą szkołę Olala Yoga&Pilates. Jeżeli będziesz chciała otrzymać certyfikat uczestnictwa w kursie, po zakończeniu części na żywo, na platformie będzie czekał na Ciebie quiz. Po otrzymaniu 80% poprawnych odpowiedzi, otrzymasz certyfikat na maila.